Workshop, Milano
Mattia Vittori Architect, Daniele Borin Architect, Vincenzo Zorloni Architect and Gabriele Valentinuzzi Architect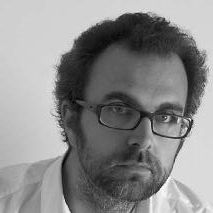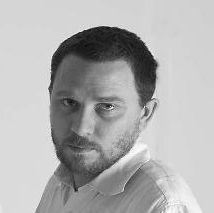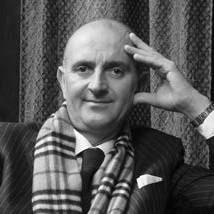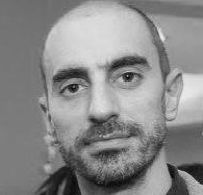 Mattia Vittori and Daniele Borin Architects
Daniele Borin and Mattia Vittori, architects and designers founded their studio in Milan about 15 years ago. During their long and close partnership they focused on architectural, graphic and design planning.
Thanks to their innovative spirit, strong italian creativity and continuous research on new shapes, materials and skills they have been asked to work in Italy and abroad, in US, UK, Russia and Cuba. Over the years they have achieved a large number of recognitions and awards (Europan 7, Europan 8, Young & Design 2004, Mini Design Award).
They are committed in a continuous training and attended high quality courses at Poli.Design in " Bathroom Design" and " New Entertainment Design" and at SDA/Bocconi-IT Holding in "Fashion Management". They are teaching assistants at Politecnico di Milano.
From the spoon to the town: Ernesto Nathan Rogers motto is properly the vision of STUDIOVITTORIBORIN. From a Masterplan to a piece of furniture, their approach is always professional in order to guarantee consistency between the vision they propose and the needs they have to cope with and enables them to easily manage all the stages of a complex planning.
Vincenzo Zorloni
Architect
Vincenzo Zorloni, degree in architecture Politecnico di Milano in 1991. From 1982 to 1986 he worked in Molteni & C. Company, leader of production of design forniture for home.
After the university degree in 1991, he undertakes a collaboration with the study of marketing and communication "Spazio 3 associati"; this experience allows he to expand his knowledge in the field of communication, collaborating on the catalogs and on the setting of the company image. During the same period he works with the study of Antonio Citterio. In 1994 in Giussano (MB) he open a professional Studio of Industrial Design, Interior Design and Communication, where convey the experiences made in these three areas.
From 2004 he starts a collaboration like interior designer with "+39 Italia Design" Studio in San Pietroburgo - Russia - where he was in charge of the planning of various projects of interior design for a high-end clientele; this allows he to collaborate with very important companies of classic and modern sector. From 2010 he is the Art Director of the show room "Architettura Nova" in San Pietroburgo - Russia.
Gabriele Valentinuzzi Architect
Gabriele Valentinuzzi received a degree in Architecture in Venice with a dissertatin on bridge design and analysis, he achieves a further Master's degree, "Aspects and Structural Thecnologies in Architecture", at Politecnico di Milano. His experiences range from role of junior architect at "Pedelta S.L." structural engineering firm in Barcelona (Spain), till project architect at Milan-based architecture office LDB Progetti srl.
As freelance professional he works for several italian and foreign companies, from Carron Costruzioni Spa till HP Realty Options LLC of New York, and he collaborates durably with arch. Paolo Zanotto from Milan and arch. Massimo Zucchi from Geneva.
In 2012 he moved to to the Russian Federation where he deals with projects, construction and Project Management: among notable tasks there is project and construction management of part of the new St. Petersburg international airport and the first Prada flagship store in St. Petersburg.